stock  management software – Locate & Manage Inventory
Locate & Manage stock management software for THINK WMS

Putaway & Bay Mapping
Putaway processing is the cornerstone of maximising space utilisation, stock accuracy and ensuring cost effective and efficient retrieval. THINK WMS bay mapping provides you with full putaway flexibility at either product, customer or supplier level – or even a combination of these – and allows you to effectively plan your available storage space. Once activated, our Stock Management Software will inform your operatives of the required storage location based on the rules that you have configured. This powerful function can be easily updated as requirements change, allowing you to have complete confidence that all the products in your facility are being managed effectively. As always with THINK WMS, each transaction carried out by each individual is tracked providing you with full traceability.
Stock Status
Configurable status codes can be applied at the stock or pallet level. This enables Stock Management Software allows stock to be identified as, for example, quarantined or held to prevent the stock being allocated and picked. This can therefore prevent the need to physically move the product into a separate quarantine area.
Batch Management
Each batch of goods, identified by a batch code, can be set to a Held or Quarantined state and can also utilise date ranges for validity.
Product Serial Tracking
Are you required to track products individually and record product serial numbers at each stage during the fulfillment process? Then THINK is the product for you. Managing inventory at individual product serial level can be very labour intensive and problematic. However, our Stock Management Software uses a number of simple and effective techniques to address these challenges.
Perpetual Inventory
Perpetual Inventory (PI) is the continuous counting and updating of stock. Traditionally an ABC product classification is used and products are physically counted to a timetable based on set rules, with actual physical quantities compared with expected quantities and the WMS updated with the results of the physical check. This is an extremely inefficient and inaccurate approach and it usually leads to the operative spending an enormous amount of time looking for 'lost' stock of an item and in the event that it cannot be found, updating the WMS stock accordingly. Typically, it starts with a stock loss and then the next time the item is counted you suddenly have a stock gain. Sound familiar?
The THINK approach is different. The THINK bay-align process focuses on the accuracy of the storage units: locations, bays and bins. If discrepancies are identified they are recorded and the bay or bin is immediately updated with the counted information. Any discrepancy is held pending investigation and/or resolution. The resolution can often be via a subsequent PI count via our bay align process, thus reducing unnecessary effort and improving the productivity of your teams. This unique approach to PI along with our focus on process accuracy has proven time and time again to lead to world class levels of inventory accuracy.
Facility Mapping
Individual or multiple combinations of warehouses, stores and production area can be configured and managed using the THINK hierarchy of zones, cells and locations.
Stock Rotation
A FIFO warehouse system is an inventory management system in which the first or oldest stock is used first and the stock or inventory that has most recently been produced or received is only used or shipped out until all inventory in the warehouse has been used or shipped out. This ensures the oldest stock is used first and can reduce the cost of obsolete inventory.
Our THINK Stock Management Software supports a number of stock rotation strategies:
FIFO (first-in-first-out): this describes the method of rotating inventory to use the oldest product first.
LIFO (last-in-first-out): this describes the method of rotating to use the newest inventory first.
Backflushing
Backflushing allows for component stock consumed in a manufacturing or assembly process to be updated dependent upon the quantity of finished goods produced or from an input from an external source e.g. MES equipment.
Routing
In complex environments ensuring the correct product is moved to the right places in a timely manner can be a real challenge. THINK's simple but effective, configurable transfer tempates ensure that this is achieved with ease.
Quarantine
A quarantine status can be applied to a location so that any stock it contains can be restricted to picks and movements. See also Stock Status.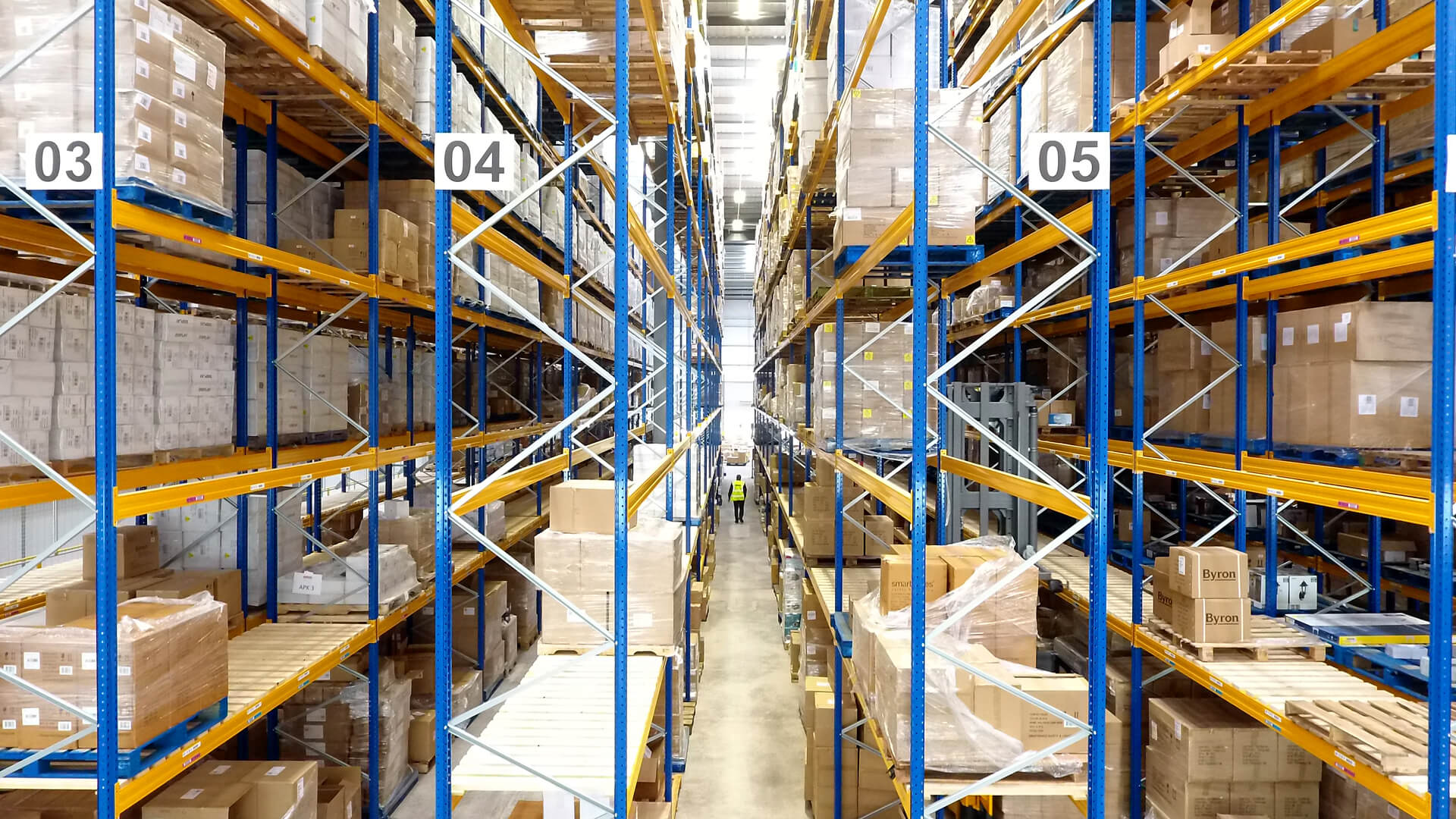 AMCO Park
AMCO Group utilise THINK WMS system in order to maintain stock accuracy and ensure all goods are available in their 3PL warehouse. Supplying to retail, wholesale and automotive industries mean they must stay on the ball.
Visit their website to see how far they have come www.amcopark.co.uk
Still unsure on how our stock management software can help you?
At THINK Inventory Solutions we have experts who have over 100 years combined experience to help you get your processes in order to save you money. Click below for our Contact Details.